Considering putting your
Davis Islands house on the market?
It's essential to get the timing right. Listing your home at certain times of the year can increase the asking price. Get the timing right, and you'll start getting offers sooner, shaving days or even weeks off of the time it takes to get to closing. So choosing the right time of the year is a big deal. Even the day of the week your house goes on the market can make a difference.
Interestingly, the best and worst days to list your home for sale will vary from region to region. What works best when listing Davis Islands houses for sale differs significantly from what works best in Miami. This is why it's essential to work with a real estate agent familiar with your specific region and market. Their experience can help boost your sales price, speed up the sale, and help the transaction progress smoothly.
So what is the best time to
list a house on Davis Islands
? And what days should you avoid? Make sure you know before you decide to sell your home.
What influences the best and worst times to list a home?

You want to list your home when people are most eager to buy a property and when there are a lot of qualified buyers in the marketplace. There are a few factors that will influence more buyers to enter the housing market:
The weather. No one wants to move when the snow is falling or if there is a chance they'll be moving in the rain. The Tampa area experiences nearly 250 days of sunshine a year, so weather won't influence our market the way it will in other parts of the country.

The school calendar. Parents like to try to move during the summer vacation so they don't interrupt their child's school year. This has a massive impact on the housing market, both in the Tampa area and worldwide.

The holidays. People try to avoid moving during the holiday season because they don't want to uproot their homes and family while also trying to plan gatherings for Thanksgiving and Christmas.

Interest rates. When interest rates are low, borrowing money to purchase a home is cheaper. As those rates rise, more buyers drop out of the market, and house prices dip.
When you bear these factors in mind, the best and worst times to list a home start to become clear.
The best times to list your home in Davis Islands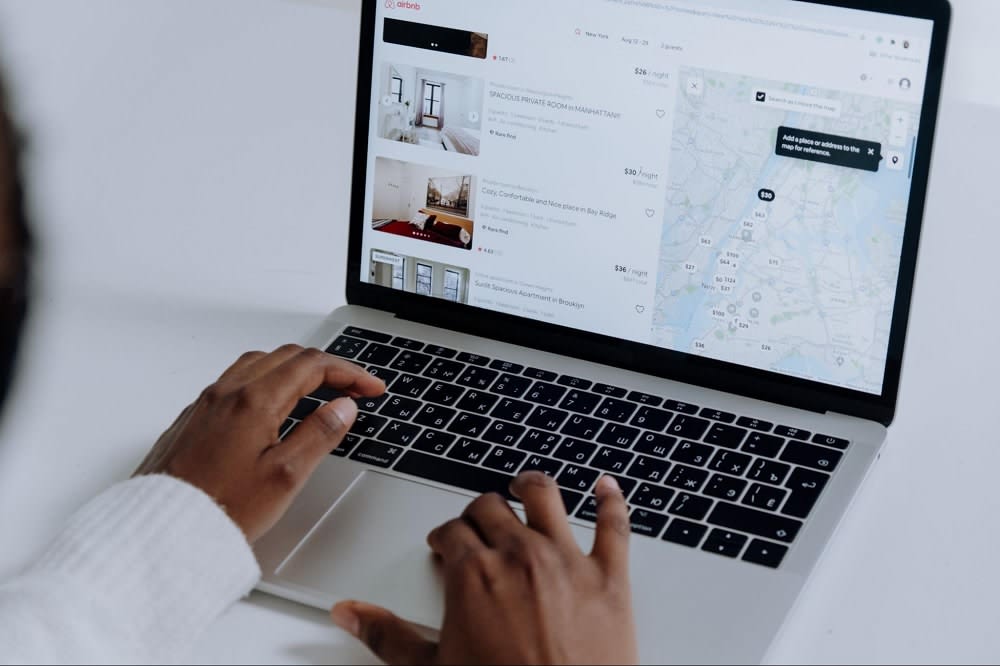 Home listings both in Tampa and across the country spike in the spring. April and May are popular months to list a home. Often, people will spend the cooler winter months preparing to put their homes on the market by completing home improvement tasks and beginning the process of staging the space for the market. Listing in the spring allows enough time to entertain offers before agreeing on a final price with a buyer and closing in the summer.
If you want to sell your home for top-dollar, aim to sell it in early summer. Homes in Davis Island tend to go for slightly more in the summer months, particularly in June. However, if you list your home in the spring intending to sell in summer, remember that you'll have a lot of competition on the market. Because this is the most popular time nationwide to list a home for sale, your house will need to compete with many others on the market. That means homes tend to stay on the market slightly longer, as buyers take their time to look through the available inventory before deciding which house to buy.
If speed is your primary concern when selling a home, listing it in the spring could work against you. In this instance, you may be better off listing in December or January. You may take a hit on the sale price, but this is when there is the least amount of inventory on the market. There are also fewer buyers. However, the buyers looking at this time of year tend to be more motivated and qualified. That means they are more likely to make an offer sooner.
Finally, the day of the week you list your home for sale matters, too. Most real estate agents
release their latest listings on Thursday
. This gives prospective buyers time to review the inventory and schedule showings over the weekend. Homes listed on a Thursday get many more views and sell an average of five days faster. This may vary by market, though, and an experienced real estate agent will know the best time of the week to list a home like yours.
The worst times to list your home in Davis Islands
What times of the year should you avoid? It depends on your goals. If you want to maximize the value of your home, then avoid October, December., and January. Sales prices drop during these months, and you could take a
4% hit on the value of your home
.
Of course, other factors can cause potential buyers to shy away from the housing market. Interest rates have a significant influence on the housing market. As interest rates rise, the cost of borrowing money increases. Buyers know they'll have to pay more each month for a home, which may cause them to wait until interest rates have cooled. If interest rates are high or you know they will rise soon, it could be in your best interest to wait to list your home.
Why you should think about listing your home now

While many of the statistics above will apply to Davis Islands homes, some will not. That's because Davis Islands is a unique market of luxury houses. This niche market often defies national trends, so it's crucial to work with a real estate agent who understands that.
Once properties rise above the million-dollar mark, they tend to sit on the real estate market for longer. Many luxury homes sit on the market for a year or more. That's because they appeal to a select group of buyers, and there is usually quite a lot of inventory to choose from at this price point. You'll need an agent who understands how to market a luxury property. They'll need to network with qualified buyers and sell the property and lifestyle that comes with living on Davis Islands. Many of these buyers also own homes elsewhere, so there is no rush to move into a new property, and they can take time to find a property that's just right.
Because luxury properties tend to sit longer on the market, the best time to list them is usually "the sooner, the better." That allows your agent to get the photography, videos, and virtual walk-throughs they'll need to show your property off.
When buyers are interested in your property, they tend to move quickly. That's because most buyers in the luxury home market are paying in cash. That means they won't need to
secure financing
, and interest rates aren't affecting their purchasing decisions. They can move through the buying process very quickly and close on the sale sooner.
Focus on timing that works for you

Most homeowners want to maximize their profits and minimize wait time when selling a property on Davis Islands. This is understandable and a good goal. However, don't let the history of the housing market influence you too much. Focus on the timing that works best for you.
Homeowners will need to stage their home for sale and start prepping for a move, and many will choose to move out of the house while it's on the market. So be sure to take the needs of your household into account. A lot goes into selling a luxury property like those found on Davis Islands, such as premium photography and video marketing, networking with other luxury home real estate agents, and screening qualified buyers before every viewing. You'll want to take all of this into account when determining the best time for you to list your home.
Choose the time that works best for you. An experienced and knowledgeable real estate agent will be able to work around your schedule and your needs while still maximizing the return on your sale.
Are you looking for areal estate agent who understands the market in Davis Islands?

Dan Kempa is a Tampa Bay realtor with extensive experience working in the luxury market on Davis Islands and the surrounding areas. While real estate was once a hobby for Dan, he's turned that passion into a thriving real estate company. Now he spends time fulfilling the needs of Florida's luxury real estate market. When you are ready to list your home for sale, contact Dan. He'll help you manage the process from beginning to end. He's able to work tirelessly to find you a qualified, motivated buyer--no matter what time of year you decide to list. Reach out to him today by giving him a call or filling out the contact form online.

*Header photo courtesy of Dan Kempka Real Estate